Dynamic Captioning offers prerecorded (offline) captioning services in styles and formats to meet your timeline and budget. We've produced thousands of hours of offline captions for prerecorded television and web-based programming and commercials, feature films and corporate video presentations.
What is Offline Captioning?
Offline captions for pre-recorded programming are prepared in advance of the program's broadcast or before mass duplication on DVD and tape. Preparing captions offline allows for the most accurate captioning possible.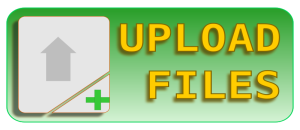 – Upload your media to Dynamic Captioning.
Styles We Offer
Captions can be prepared in several different styles.
Placed Pop-On Captions: Captions are synchronized to the programming, and placed to visually indicate the speakers. They are timed and placed to synchronize with the program. Pop-on captions look similar to subtitling and can be positioned anywhere on the screen to help indicate who is speaking, or formatted to indicate "off-screen" dialog or sound effects.
Stationary Pop-On Captions: Captions are centered at the bottom of the screen with speaker changes noted by a dash.
Roll-Up Captions: Captions scroll onto the screen in a continuous flow and use chevrons (">>") to denote speaker changes.
Offline Caption Delivery
Dynamic Captioning supports multiple workflow options primarily digital file based media. We can deliver industry-standard caption data files to your systems, as well as directly encoding your media files. Although videotape is pretty anachronistic, we still support video encoding to Digital Betacam and HD-Cam, should you desire. When you send us your project, we'll ask you what format you'd like to send and receive and also what style of captioning you'd prefer.
SCC – Scenariast Closed Captioning
MCC – Mac Caption
SMPTE-TT – SMPTE Timed Text
AAF – Avid Captioning
Quicktime (.MOV) containers – Embedded 608/708 captioning
Most common Internet media formats
Reformatting
For reformats, captions on a source file can be adjusted to the new version of the provided media, including adjustment of timing for commercials or the adding/subtracting of content. Call us regarding your requirements.
Why Dynamic Captioning?
Operational excellence
Effective client communications
Quick turnarounds to meet your schedules
24/7 Operations and technical support
Multiple competitive pricing options to meet your budgetary requirements
English and Spanish captioning
You will have confidence that the work will be done right, on time, and at an affordable cost.