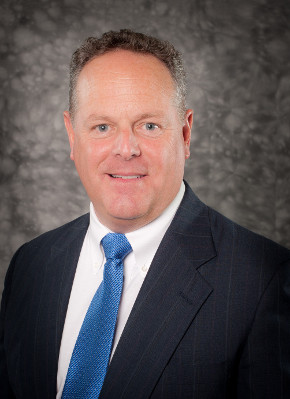 (LOS ANGELES, May 30, 2014) Dynamic Captioning has tapped veteran television industry leader Greg Wolf as Vice President, Business Development.  The former General Manager of Comcast Digital Media Center in west Los Angeles has been tasked with expanding Dynamic's already strategic position in the west coast digital media space.
Wolf's broad experience in live event, remote and studio production, visual effects, channel origination, content aggregation and broadcast distribution greatly benefits Dynamic's current and future clients. Wolf has earned numerous awards for outstanding sales and marketing achievement and is passionate about customer service standards.  His past clients include all of the major broadcast networks, cable channels, sports and entertainment content creators, major film studios and producers of the industry's premier awards shows. Wolf began his career with Amblin Entertainment and worked for Boss Film Studios, VTE Mobile Television, TCI's National Digital Television Centers, AT&T Broadband and Comcast.
"Greg joins us to further develop and support our valued clients in the digital media and entertainment marketplace," said Brenda Clark, Senior Vice President of Operations for Dynamic Captioning.  "We are delighted to have his expertise to lead our continued growth."
"Continuous technology convergence requires content creators and distributors to have a strategic partner who is forward-thinking and actually innovating in quality of service and delivery standards. Dynamic is poised with next generation technology solutions and seasoned industry professionals to lead the industry and I am pleased to join them," Wolf said.
About Dynamic Captioning
Dynamic Captioning provides online and offline closed captioning services in English and Spanish for media, entertainment and the Web.   The company, headquartered in Grand Rapids, Michigan, is proud to provide captioning services on media platforms to support the deaf and hard of hearing community.  To learn more and access resources for programing creators and the deaf and hard of hearing, visit www.dynamiccaptioning.com